Poland DerbyDay: Ruch Chorzów - Górnik Zabrze 15/04/12
Gornik fans stopped their train 200m from chorzow batory station and they brought their top hooligans and attacked the ruch fans that were waiting them at the station. Gornik won at station because it was their hooligans vs normal ruch fans and only a few hools. After that cops came and stopped the action.
You can see the fight from train station road to stadium in the background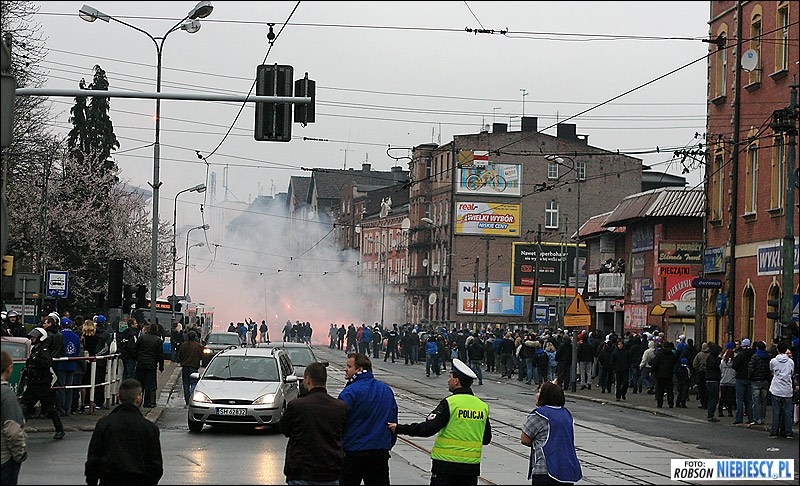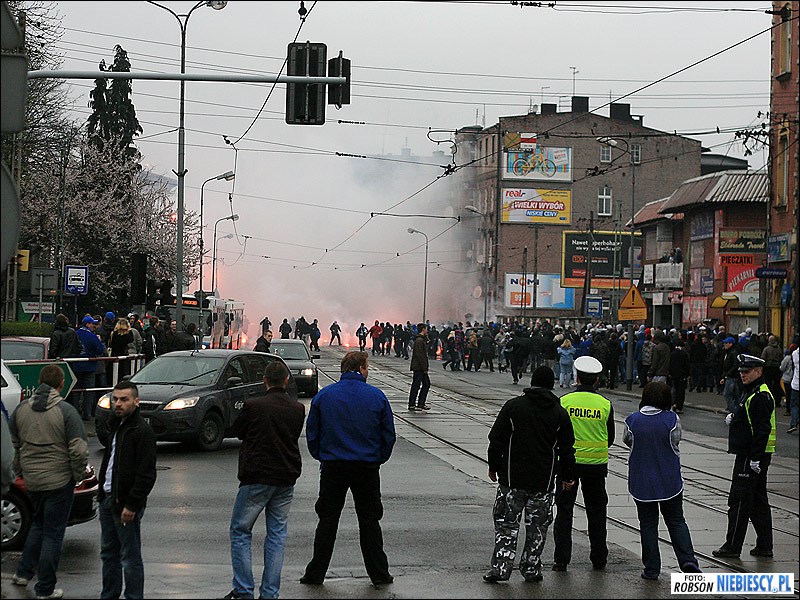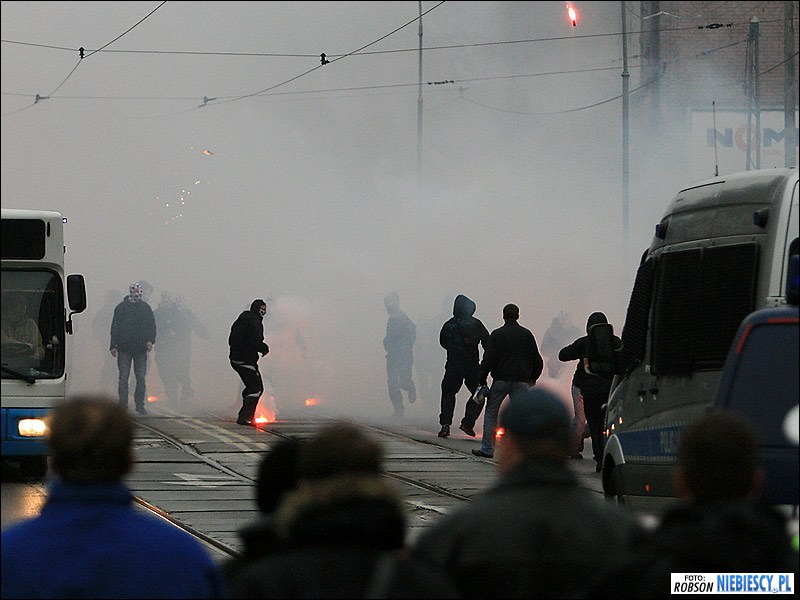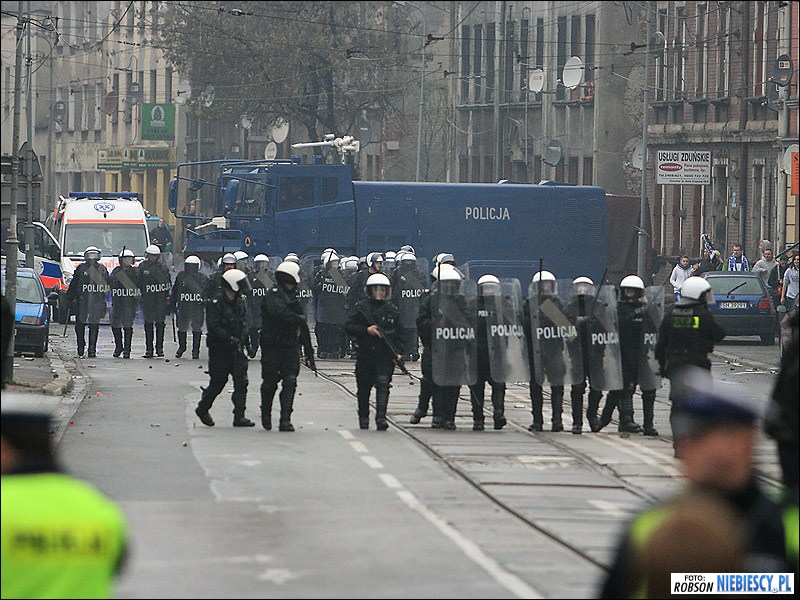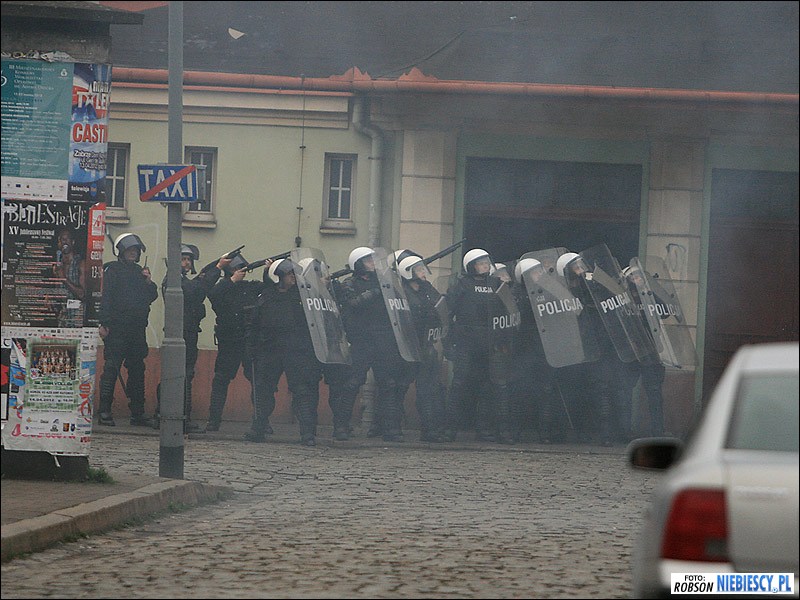 Then the fans got to stadium and ruch hools wanted revenge because gornik hools attacked them before, so they started
throwing pyro into their sector and trying to get to them but cops were in the way.
You can watch action from 7:32.

We wait for video of action outside train station.More pics from match:
Heres funny choreo of "gangbang" where ruch fans say that gornik and gieksa fuck each other

_________________
Give back football to the working class!