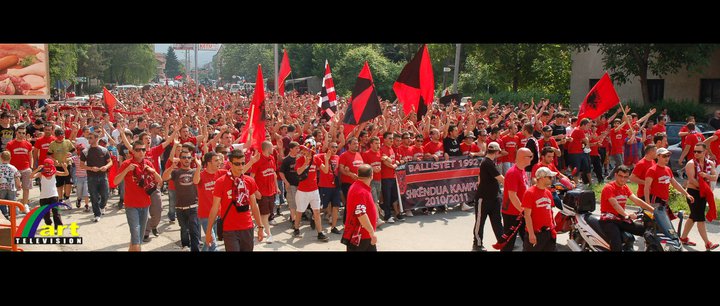 These are photos from other matches:
OLD SCHOOL!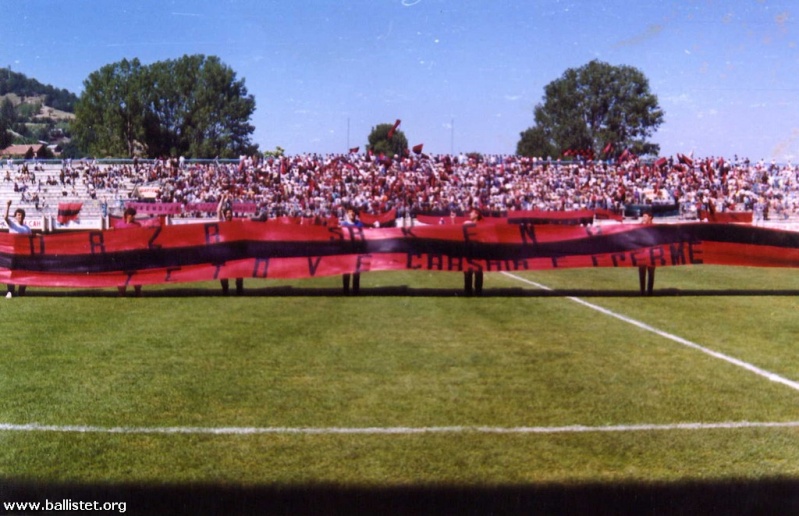 SHKENDIJA-Partizan,Uefa Champions League Qualification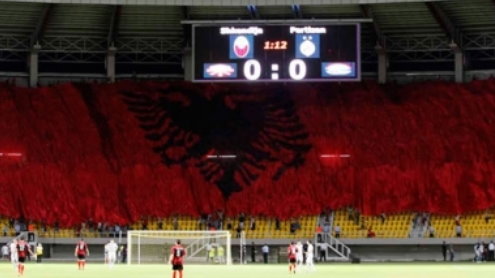 This is from Teteks-SHKENDIJA,city derby.BALLISTET were banned from federation of football but they were in their tribune supporting their team SHKENDIJA without transparents.They gave a spectatle that day!
SHKENDIJA-Vardar 3-1 Rival group Komiti didnt came in Tetovo!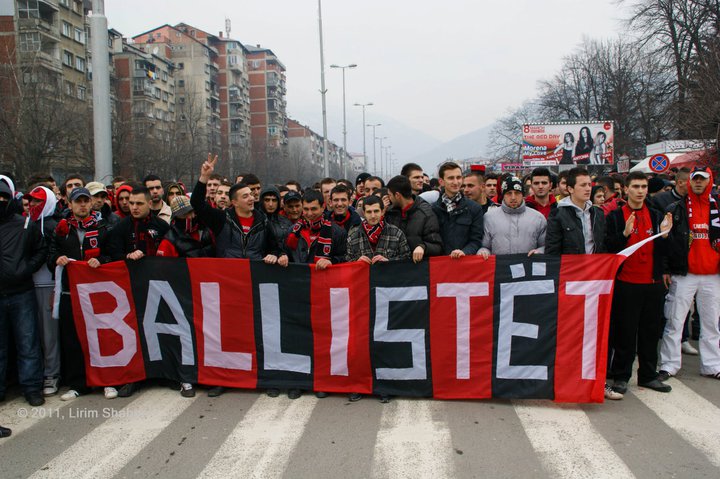 Vardar-SHKENDIJA 0-2 BALLISTET were in Skopje,but rivals Komiti never came at Tetovo!
Makedonija GJ.P-SHKENDIJA 3-2,in Cup of Macedonia,final match.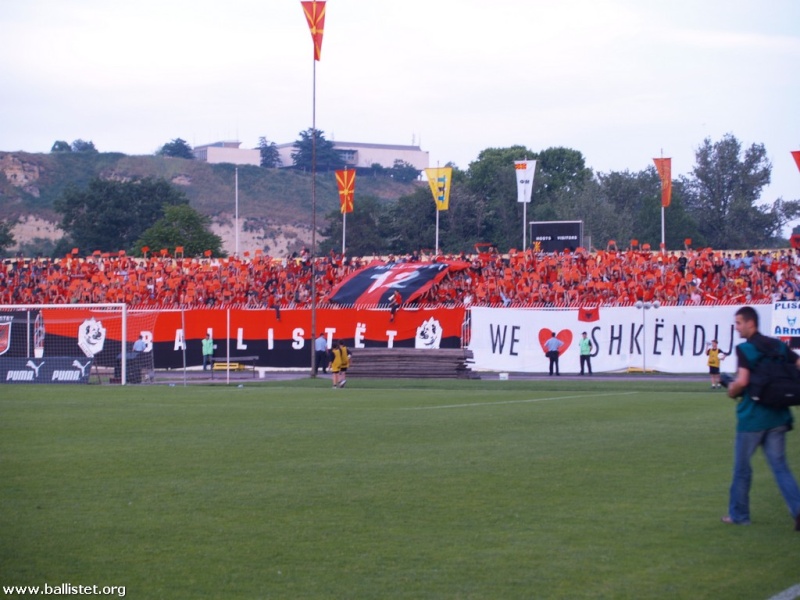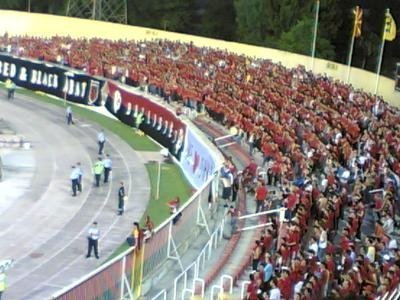 BALLISTET celebrating 15 years in tribune.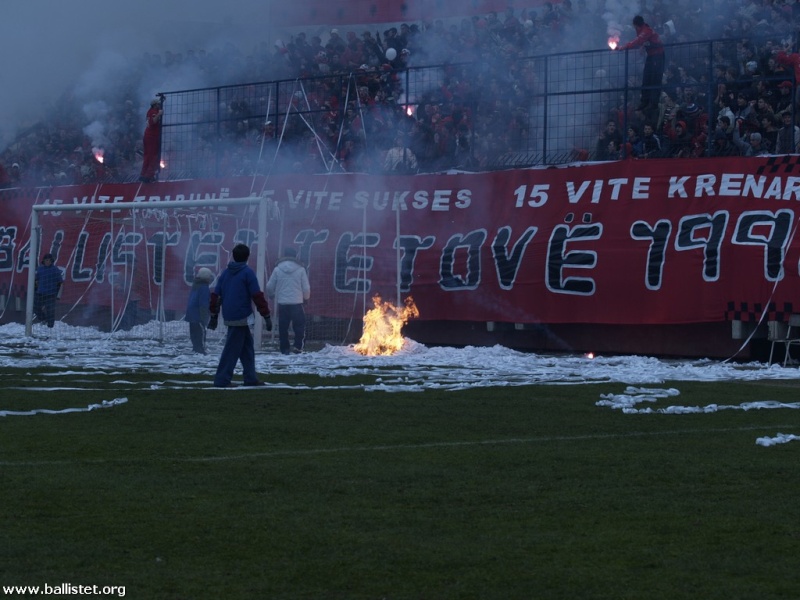 When SHKENDIJA was in Second League of Macedonia.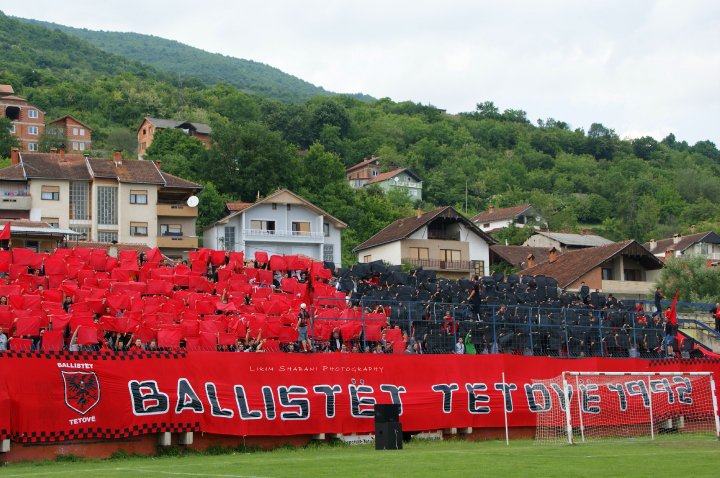 SHKENDIJA-Skopje 1-0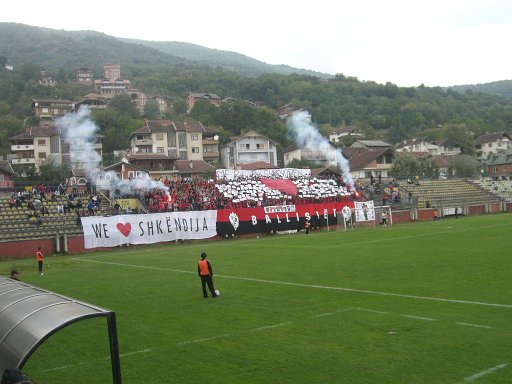 BALLISTET supporting Volleyball club SHKENDIJA!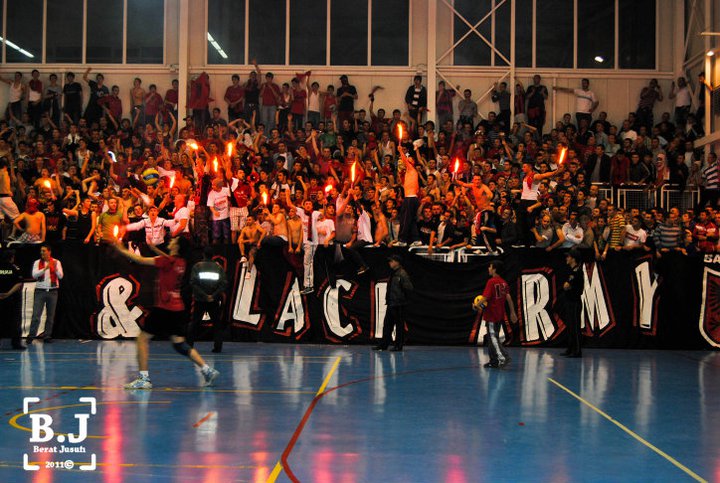 And the best fan of SHKENDIJA called DODO!